Transition to Renewables
At Scottish Renewables we believe that a just transition is the best way to achieve global climate goals.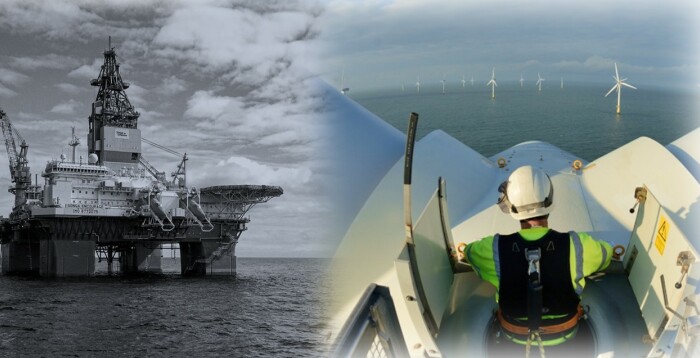 Moving to a sustainable economy is a momentous task which will require a highly skilled, specialist and experienced green workforce. There is a huge volume of work to be done to deploy, deliver and operate the projects our society will need as we progress along the decarbonisation journey.
Renewable energy projects at home and abroad create highly attractive sustainable employment opportunities for those at the beginning of their career and for the existing traditional energy workforce.
Oil & gas employees have a wealth of knowledge and experience that are transferable to technologies like floating offshore wind and green hydrogen. However, as training and expertise requirements evolve the industry must support the individuals making a move to upskill for the technology of tomorrow.
If you are an industry professional looking to transition into the renewable energy sector, the following resources are a great place to start:


Energy Transition Support
Energy Skills Alliance – OPITO
The Energy Skills Alliance is a cross-industry group led by OPITO, bringing together leaders from across the oil and gas, renewables, nuclear and refining industries, as well as representation from within regulators, governments and trade unions. It aims to develop an all-energy workforce for the future.
The new Green Jobs Workforce Academy, delivered by Skills Development Scotland, will help people take a greener approach to their careers, from accessing training and learning new skills, to finding a new green job.
ESP is a collaboration of Scotland's colleges and industry partners established to increase Scotland's capability and capacity to deliver the right skills for the energy, engineering and construction sectors to meet industry demand.
Training
The Heat Academy is a training platform offering courses focusing on the decarbonisation of heating and cooling.
Global Wind Technology Scotland
Global Wind Technology (GWT) was established with the vision to improve Health and Safety within the wind energy sector. GWT has training centres in Glasgow and Edinburgh delivering approved safety training courses which are mandatory for working with wind turbines.
Clyde Training Solutions provide GWO basic safety training for the wind and renewable energy sector. Its courses are all based at our dedicated training centre in Glasgow, the only one of its kind in Central Scotland.
NRS Training Services is a GWO training provider across Glasgow, Edinburgh, Scotland and the UK.
Stream Marine Training provides approved training packages for those interested in a career within the renewables industry.
Offshore Wind Awareness Course
This Offshore Wind Awareness course has been designed in partnership with ESP, North East Scotland College and Dundee & Angus College. This course aims to give an overview of the installation, operation and associated work in relation to offshore wind farms.
Advanced Rope Access provide Work at Height and IRATA Rope Access training at its training centre in Glasgow.
Heat Pump MCS Certification Fund
The Sustainable Energy Supply Chain Programme at Energy Saving Trust has a funding scheme for heat pump installers in Scotland. The Scottish Government MCS certification fund will provide heat pump qualified installers (either air, ground or water source) with funds to pay their first year fees to become MCS certified.
Please refer to the Starting in Renewables page for further information on beginning a career in the renewable energy sector.