Influencing government policy to create an environment that supports the growth of Scotland's renewables industry is the core of our work. On this page, we explain how to access our policy updates and get involved in our policy work.
How we work
Our Policy, Communications and Supply Chain teams work across multiple channels to assert the key importance of renewable energy and all the benefits it delivers. Our main activities are:
Monitoring policy and politics to identify and use opportunities to influence policy
Gathering intelligence on how policy is playing out in the real world and what needs to change
Monitoring the media to input good news stories and challenge inaccurate stories
Maintaining strong relationships with key decision makers and stakeholders and building their understanding of and support for renewables
Keeping updated
MONTHLY - At the start of every month, we will send you our Monthly Briefing - an email digest of all the policy and advocacy work we have undertaken on behalf of members over the previous month. The Monthly Briefing includes links to key documents, requests for member input and will identify which member of our team is leading on each issue.
QUARTERLY - Every three months, we will hold an online Policy Update Webinar for our various Forums. Webinars are open to all members and each member company can have as many of their staff attend as they wish. These webinars will provide you with an update on what is happening in the policy space, the key things you need to know about and what actions we are taking on your behalf.
WHEN NEEDED - When we need to share time-sensitive information with you that can't wait for the next Monthly Briefing, we will send an email to the relevant Forum. This is usually when we are writing a consultation response, and we have an 8 or 12 week window in which to respond.
EMAIL US - If you come across an issue that is affecting the renewable energy industry (or part of it) in Scotland, please contact the relevant member of our team to let them know.
Our Forums
We organise our policy work into eleven different Forums. These are email lists that members can join to engage with our work to influence policy.
Get involved by changing your Forum preferences in the My Account section of our website and start receiving email updates on topical policy issues and invitations to our quarterly Policy Update Webinars.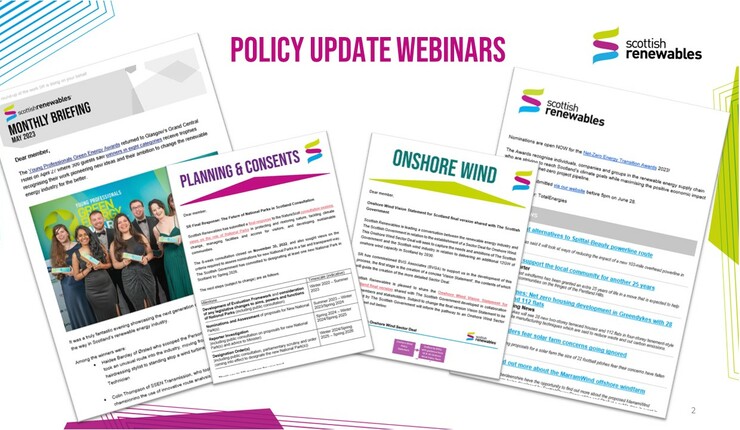 Dates, times and booking details for all our upcoming Policy Update Webinars.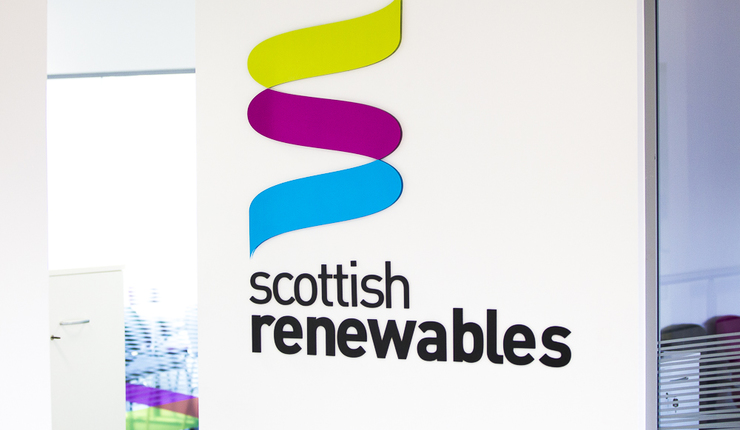 Bringing members together to establish industry consensus positions is a mainstay of our policy work. Find out more about the process we use to do this and produce consultation responses and position statements.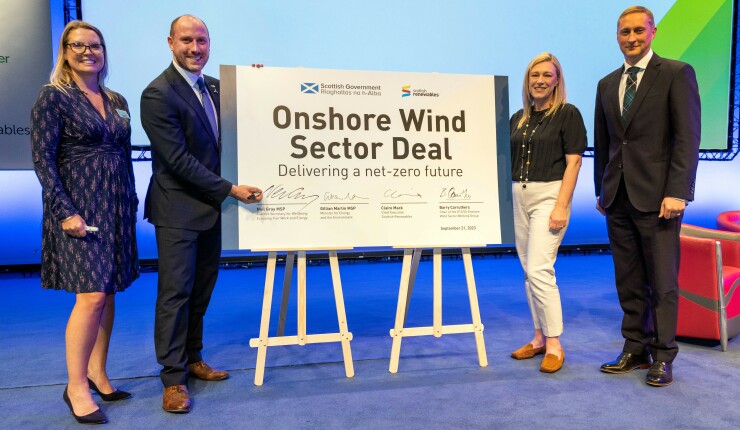 The Scottish Onshore Wind Sector Deal sets out commitments from the Scottish Government and the onshore wind industry to deliver our collective ambition of 20GW of onshore wind in Scotland by 2030 whilst delivering maximum benefit to Scotland.