Supply Chain
The Oxford dictionary defines the "Supply Chain" as a series of processes involved in the production and supply of goods, from when they are first made until they are bought or used.
A huge variety of skills, products and knowledge are needed to develop a renewable energy project, from welders and lawyers to caterers and architects.
As we transition to a low-carbon economy there are opportunites for companies across many renewable technologies: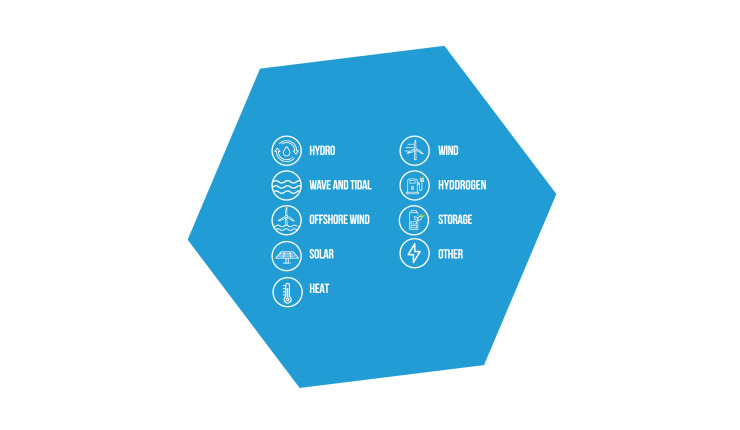 At Scottish Renewables we work to champion the diverse organisations making up the growing renewable energy supply chain in Scotland.
We represent and support suppliers, showcasing their exceptional skills, expertise and experience. From SMEs to original equipment manufacturers (OEMs) and large-scale contractors, Scottish Renewables guides and connects the stakeholders of Scotland's world-leading supplier network.
We do this by working collaboratively across the industry with project developers, government and other sector-specific industry bodies like enterprise agencies.
Our Supply Chain Impact Statement 2022/23 showcases the great work suppliers are delivering in Scotland for the energy transition.To learn about the positive impact renewables projects are having on the supply chain read the document in our publication pages.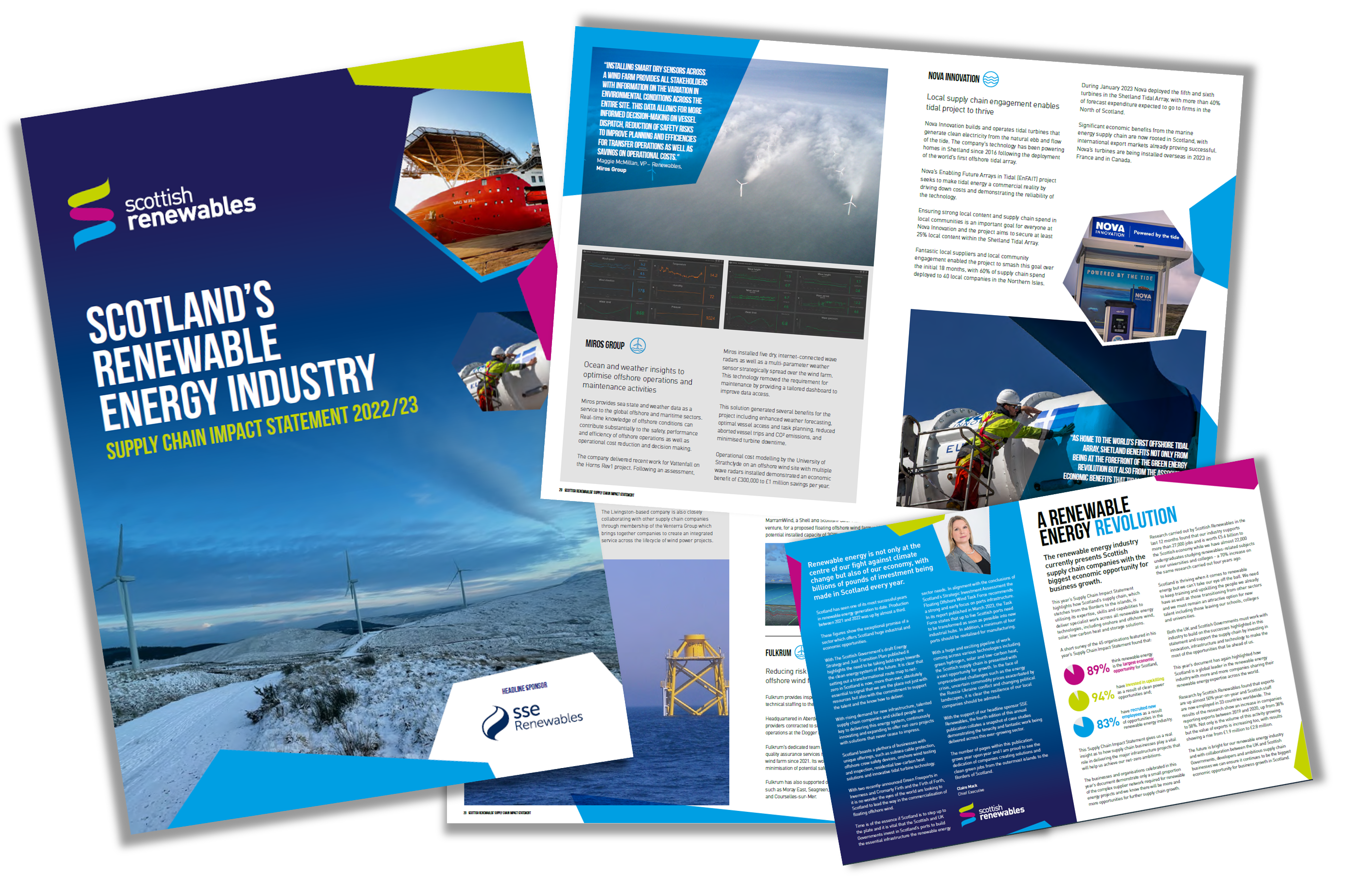 Useful Resources
Bellow we have collated a list of useful resources for suppliers looking to grow their business and make the most of the green energy project pipeline.
Membership and our Supply Chain Forum
Interested in working closely with us across the energy transition and supply chain landscape?
Employees of membership organisations can access our forums where we interface with industry around our on-going work.
Our recently launched Supply Chain Forum has been established to facilitate engagement and networking across the renewable energy supply chain. It provides an opportunity for our members to share experiences, raise questions and discuss issues affecting the supply chain and to consider possible solutions.
Existing members can sign up to the forum by updating preferences in their Scottish Renewables member account.
To find out more about membership and to join as a member head to our membership pages.