A look at the year ahead for Westminster & Holyrood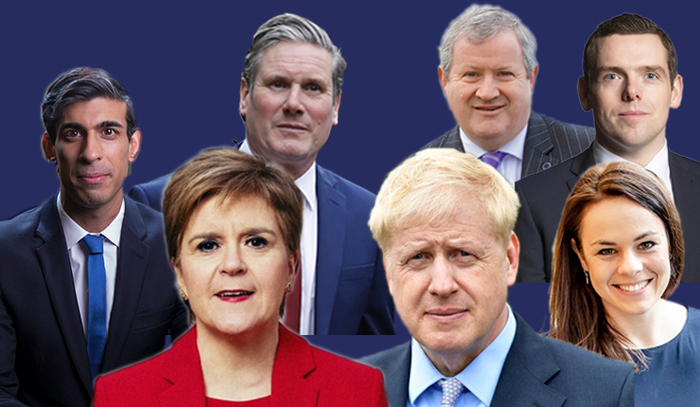 Politics' past 12 months, unsurprisingly, have been dominated by COVID-19.
Governments at Westminster and Holyrood have fought with varying degrees of success to get the virus under control, yet public reaction to their respective responses are stark.
After entering 2020 with the largest Conservative majority since Margaret Thatcher, Boris Johnson's handling of the pandemic has been rocked by scandals, from PPE shortages to Dominic Cummings' trip to Barnard Castle.
The Conservatives are now polling neck and neck with Labour, and there will no doubt be relief in Downing Street that the next election is four years away.
At Holyrood, the trial for former First Minister Alex Salmond and Budget day resignation of Finance Secretary Derek Mackay spelled a rocky start to the year for the SNP Government.
Yet Nicola Sturgeon's leadership during the pandemic has been well received, achieving a net approval rating of plus 61 amongst Scots. Johnson, meanwhile, has a score of -43.
At the close of 2020 the SNP were out-polling all other Scottish parties combined, not a bad place when a Scottish election is four months away.
Green politics have gone mainstream in both governments' response to the economic shocks of COVID-19. Both Holyrood and Westminster are committed to delivering green recoveries which will refocus our economies on environmental sustainability and wellbeing.
Renewable energy is now front and centre of government ambitions. Sturgeon's Programme for Government has committed £1.6 billion for the transition to low-carbon heat and £125 million for green jobs – priorities which Scottish Renewables raised with Ministers and opposition MSPs throughout the later stages of the pandemic's first wave.
Meanwhile Johnson's 10 Point Plan for a Green Industrial Revolution and accompanying Energy White Paper set out the UK Government's ambitions for fulfilling the energy transition.
As we enter 2021, Brexit is firmly back at Westminster.
With Johnson's Christmas Brexit Deal passing the House of Commons after both the Conservatives and Labour voted in favour we will now, after four challenging years of negotiations, standoffs and missed deadlines, come to understand what Brexit means.
With less need to have a united cabinet of Brexiteers, Johnson may now be tempted to reshuffle and bring in a wider pool of talent from the Conservative benches, avoiding the fractious politics which divided Theresa May's Government.
If things go well, expect a recovery and bounce in the polls for Johnson and the Conservatives. The Government will be free to pursue its agenda of levelling up communities left behind by globalisation and embark on a new international trade programme. If it goes badly, expect further economic woes, more constitutional questioning, and widespread political blame games.
With elections due to take place in Scotland, Wales, London and for councils across England, the electorate will have plenty of opportunity to express its opinion on COVID-19 and Brexit. Labour's performance will be watched closely, with verdicts given on Sir Kier Starmer's leadership and whether a Labour recovery from colossal defeat in the December 2019 General Election is happening - and if so, at what pace.
Elections to the Scottish Parliament this May will dominate politics in Scotland this year.
With 17 successive opinion polls in 2020 showing majority support for Scotland breaking from the UK, a big win for the SNP will make it difficult for the UK Government to resist calls for for independence referendum 2. A majority, however, is always hard to achieve in Holyrood's electoral system, and the SNP will be keen to avoid a rerun of 2016, where polls in favour of a majority resulted in the party falling two seats short.
The Constitution aside, with almost a quarter of MSPs standing down in May, whatever the outcome, the next Scottish Parliament will mark end the first-generation of Scottish devolution.
As MSPs elected in the Parliament's formative years make way for a new generation, expect the election of Parliamentarians who view renewable energy as the norm, and are committed to the green recovery and tackling the climate emergency.
It's been five long years in Scottish politics since the last election - five years which have seen huge new political challenges dominate Parliamentary business: Brexit, the pandemic and climate change.
Whoever wins the next election, expect to see a government formed around tackling these issues, and potential changes to the political responsibilities of Scottish Government Ministers.
This year will close with the world's attention on Scotland as we host the COP26 United Nations Climate Change Conference. Global leaders including the new Biden administration will be descending on Glasgow to commit their governments to tackling the climate emergency.
Scotland's energy policies will be under the spotlight, and whoever wins the Scottish election will be looking to make their mark and show Scotland has the skills, knowledge and technology to help the rest of the world as it follows our lead in the global fight against climate change.