80% of oil workers considering career impacts of climate change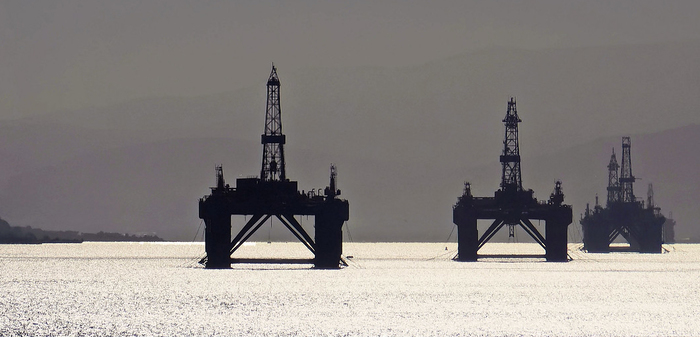 Eight in ten Scots oil workers have considered that their careers could be impacted by actions being taken to tackle climate change, new research suggests.
The equivalent of 90% of Scotland's electricity demand is now met from renewables like wind and solar power.
More electric vehicles and low-carbon heating, as well as moves to slash plastic use, will further reduce the need for oil and gas, with the sector also hit by a coronavirus demand cut, leading to a prediction 30,000 of those workers in the UK could lose their jobs by 2022.
A new study by Survation for industry body Scottish Renewables has shown 80% of Scottish oil and gas workers have considered their career's future – and that more than three-quarters (77%) are positive about retraining to join the renewable energy industry.
Scottish Renewables Chief Executive Claire Mack said:
"Our industry provides enormous opportunity for those working in oil and gas who may be facing redundancy and unemployment.

"These professionals possess a high level of skills and expertise which, with the right support from government to create a clear pipeline of projects to meet our climate change targets, can be utilised to help develop and grow the renewable energy workforce we will need."
The new figures have been released as Scottish Renewables calls for the Scottish Government to set up a Renewables Transition Training Fund to ensure training is provided specifically to target careers in renewable energy as the country works towards its net-zero ambitions.
The research also shows 86% of oil and gas professionals would welcome government support to assist their transition to employment within the renewable energy sector.
Scottish Renewables CEO Claire Mack continued:
"Demand for the renewable energy skills which have been developed in Scotland is increasing across the globe as many countries pledge a green recovery from the coronavirus pandemic.

"This training fund would support oil and gas professionals, supply chain businesses, tradesmen and public servants to acquire sustainable, exportable skills and join our industry.

"Scotland's renewable energy sector will play a crucial role in the country's green recovery, providing employment and investment opportunities and improving health while reducing carbon emissions as we continue our fight against climate change."
More detail on Scottish Renewables' plans for a green economic recovery from the coronavirus pandemic - backed by new research which shows every GW of renewable electricity generation deployed to date has created 1,500 jobs - was released in June.
Scottish Renewables' Annual Conference 2020, at which these issues and more will be debated, is taking place online on September 1-3.
Ends
Notes:
Scottish Renewables is the voice of Scotland's renewable energy industry. We work to grow Scotland's renewable energy sector and sustain its position at the forefront of the global clean energy industry.
Survation polled 100 oil and gas workers living in Scotland by telephone on July 24-28, 2020. More detail on results is available in this Scottish Renewables publication.