Budget announcement of Green Jobs Workforce Academy hailed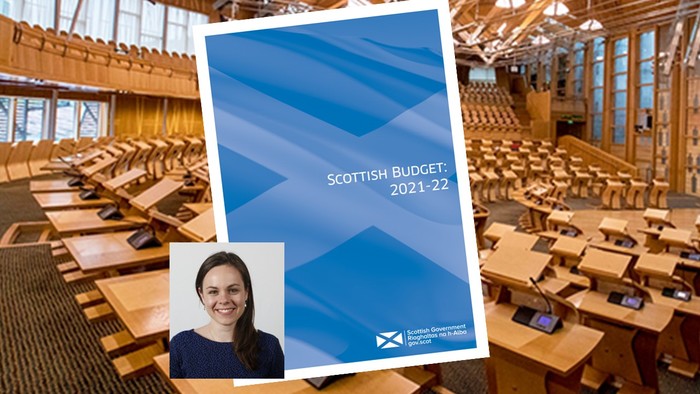 The creation of a Green Jobs Workforce Academy which will focus on "a national mission for new, good, and green jobs" has been announced in today's Scottish Government Budget (Jan 28).
Finance Secretary Kate Forbes made the pledge, which is set to ensure those reskilling or facing redundancy can take advantage of green job opportunities as they emerge.
Those opportunities are expected to come from:
The transition to renewable heat, which is expected to create between 16,000 and 17,000 skilled jobs over the next decade.
The more-than ten-fold increase in Scotland's offshore wind sector which The Scottish Government deems possible by 2030.
Continued development of mature technologies, such as onshore wind and solar, and innovative ones, like tidal and floating wind, needed to meet our net-zero target.
The move mirrors Scottish Renewables' recent call for a skills centre of excellence to be established, and for industry to be consulted on the content of its curriculum.
Responding to today's announcement, Scottish Renewables Chief Executive Claire Mack said:
"The Climate Change Committee has said the UK must quadruple its renewable energy capacity if it is to meet net-zero by 2050. Doing that will mean upskilling, reskilling and educating an army of people for high-quality, sustainable, green jobs of the future.

"The Cabinet Secretary's announcement is a significant step forward not just for our industry - which will require a large number of skilled employees as we work towards our net-zero target - but also for all those people whose careers are not compatible with net-zero.

"Along with other initiatives already underway the Green Jobs Workforce Academy has the potential to help provide the skills Scotland will desperately need if it is to contribute to the global fight against climate change and capture the social and economic benefits of doing so."
The Budget also provided detail of £2 billion of low-carbon investment to deliver announcements made in the Programme for Government and Climate Change Update across the next five years, as well as more than £8 million for outreach and engagement activities connected to the United Nations COP26 conference, which comes to Glasgow in November.
It also contained a reiteration of a £100 million Green Jobs Fund, first announced in the Programme for Government in September (2020), which echoed Scottish Renewables' call for a Renewable Transition Training Fund.
Ends
Notes:​
The Scottish Budget 2021-22 can be found on The Scottish Government's website.
Renewable heat job estimate provided by The Existing Homes Alliance.
Climate Change Committee reference re quadrupling of renewables can be found on its website.