The future of onshore wind power comes to Glasgow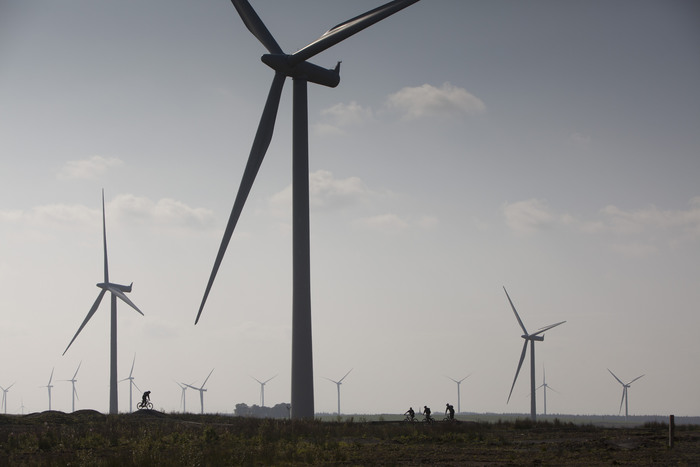 Onshore wind power's future will be debated in Glasgow next week (June 11) - during Onshore Wind Week.
Experts from across the sector will attend Scottish Renewables' Onshore Wind Conference and Exhibition to discuss the future pathways for business to succeed while delivering even more social, economic and environmental benefits to Scotland.
The event will hear from senior figures from across the industry including developers, planners and the sector's wide supply chain. Scotland's Energy Minister Paul Wheelhouse will also discuss the Scottish Government's plans for the technology.
As Scotland's biggest single renewable energy source, accounting for 71% of installed generation capacity, onshore wind delivers £2.8 billion of revenue every year and supports more than 5,000 jobs, from the Borders to the Highlands and Islands.
Speaking ahead of the conference Claire Mack, Chief Executive of industry body Scottish Renewables, said:
"As the cheapest form of new power generation, and one which displaces millions of tonnes of carbon each year, onshore wind is truly a huge success story for Scotland's energy sector. The socio-economic impacts of onshore wind to local communities across the country are enormous.

"Onshore wind will play a critical role in reaching the 2045 net-zero emissions target, so it is crucial that we continue to work with the Scottish Government to develop a strong planning framework which will support future developments, as well as with the UK Government to reverse political decisions which have meant the majority of onshore wind development has been locked out of the energy system since 2015."
Delegates will hear from speakers from leading industry players including CS Wind, BVG Associates, ERG and ScottishPower Renewables.
The conference exhibition will feature companies including ETP Scotland, Druck, Peikko, Scottish & Southern Electricity Networks Transmission, TNEI, Tony Gee and Partners LLP and Turner Iceni.
The event is headline-sponsored by SSE Renewables and will hear from Paul Cooley, Director of Capital Projects.
Speaking ahead of the conference, he said: "With the Scottish Government adopting net-zero climate targets more must be done to help Scotland develop, build and repower the cheapest form of low-carbon generation, onshore wind.
"As headline sponsor of Scottish Renewables' Onshore Wind Conference, SSE Renewables hopes that the event will lead to concerted action to make sure onshore wind plays a key role in Scotland's energy future."
Scottish Renewables' Onshore Wind Conference is to be held at The Studio in Glasgow.