Hydro Conference provides optimism for sector's future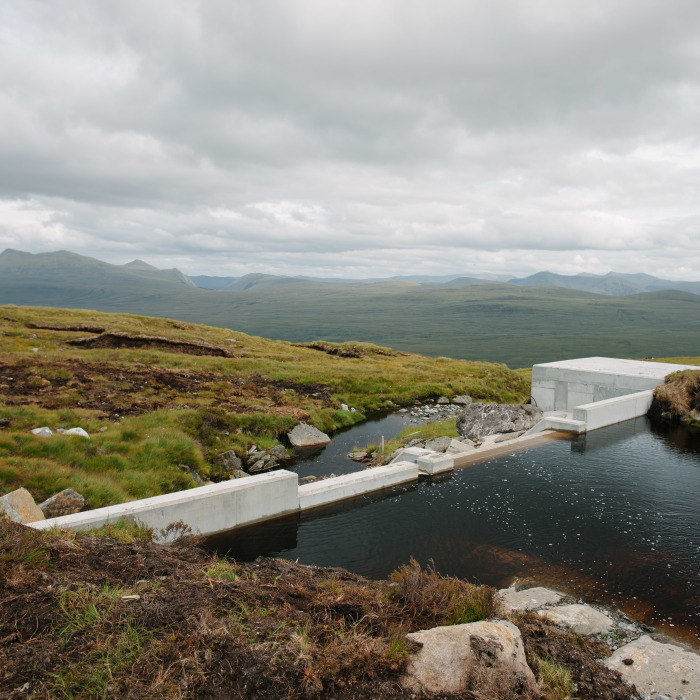 Hydro Conference provides optimism for sector's future
Senior Policy Manager Hannah Smith looks back at Scottish Renewables' Hydro Conference and Exhibition, held on May 8 in Perth.
The closure of the Feed-in Tariff earlier this year signalled, for many, the end of the renaissance period the hydro sector had enjoyed.
As industry met for the annual Scottish Renewables Hydro Conference and Exhibition in Perth this month however, a new sense of optimism for the future emerged.
The conference was very much framed by new climate ambition set out by the Committee on Climate Change and quickly adopted by the Scottish Government.
Reaching net zero emissions in Scotland by 2045 will need a huge ramp up of our low-carbon electricity generation, and Scottish Renewables Chief Executive Claire Mack was unambiguous in saying:
"hydro has a huge contribution to make to our future energy system."
This optimism was echoed by Ben Smith from National Grid, who in talking delegates through the challenge of navigating the 'three D's; decentralisation, decarbonisation and digitalisation', talked about the real opportunity for the hydro sector to participate in grid services like Black Start, worth around £60m a year in sum.
This isn't just for large projects either: small-scale community schemes will have opportunities as new grid models emerge.
This was underscored by both Logan Black of Locogen and James Buchan of Local Energy Scotland, who set out wider socio-economic and energy system benefits that can be delivered by community hydro schemes, and alluded to the Scottish Government's updated guidance on Community Benefit and Shared Ownership, published the day previously.
For larger scale projects, discussion focussed on the need to ensure long-term thinking about our energy infrastructure.
Steve Marshall of Drax noted that
"Cruachan is fifty years old. It'll probably still be there providing system stability in another fifty years"
a sentiment echoed by SSE, ILI and Buccleuch in a lively panel debate on the future for pumped hydro sites.
There was discussion too on how best to fund large-scale infrastructure projects and to bring them forward in a way which supports a local supply chain.
Sarah Thiam, Regional Director of the Institution of Civil Engineers set out clearly how infrastructure procurement practices are changing, noting that economic, social and environmental needs are (for the first time) all in the frame when thinking about our infrastructure needs.
With the closure of the Feed-in Tariff and wider change across the policy and regulatory landscape, the sector is not without its challenges.
Hannah Smith, Senior Policy Manager at Scottish Renewables said:
"While the closure of the Feed-in Tariff was something the industry saw coming, it's created a policy cliff-edge.

"It's clear that Smart Export Guarantee proposals are very unlikely to work for hydro, and other revenue mechanisms are uncertain, still in development – or both."
GreenPower's Rob Forrest described the "political hiatus" as a "short term bubble".
His analysis of cost-cutting potential and revenue opportunities, however, still left a concerning 'viability gap', meaning only the very best projects would likely get away; commenting that:
"The financial engineering of a hydro project is just as important as the physical engineering."
Revenue challenges are compounded by regulatory uncertainty for the sector.
Nicky Percival from innogy set out the volume of change underway across grid charging – changes that could result in cost increases for projects going forward.
Nevertheless, there was a real sense that innovation could propel the sector into a new energy era.
The University of Edinburgh's Professor Eddie McCarthy introduced delegates to his team's work on composite blade materials. They're creating strong materials, that are lighter and more durable, reducing both installation costs and O&M, while DesignPro Renewables discussed their novel floating hydro scheme and work with autonomous vehicles.
It's been a challenging 12 months for the sector, and there will undoubtedly be more turbulence ahead as we navigate future financing.
Expect decision points on business rates, and work to assess how regulatory reform will play out.
There is, of course, pending work as Stage Three of the Planning Bill completes its passage through Holyrood and subsequent changes to the National Planning Framework and Scottish Planning Policy come into play.
The conference exposed, though, a tenacious sector which is not short of opportunity.
Scottish Renewables will of course continue to work with our members to ensure the best possible landscape for hydro and pumped storage development as our new energy system dawns.
Scottish Renewables' Hydro Conference and Exhibition 2019 was sponsored by GreenPower.