UK Government's £160 million commitment to Floating Offshore Wind Manufacturing Scheme 'falls woefully short'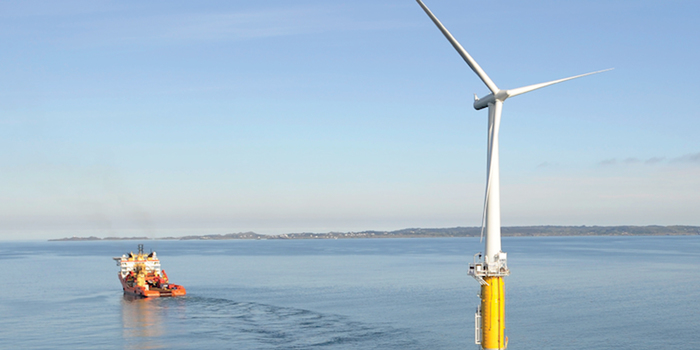 As part of the 'Powering up Britain' announcements made earlier today, the UK Government has committed £160 million to its Floating Offshore Wind Manufacturing Scheme which supports the delivery of port infrastructure to facilitate floating offshore wind.
Responding Emma Harrick, Head of Energy Transition and Supply Chain at Scottish Renewables, said:
"While we welcome this announcement and that the UK Government has recognised the need to invest in our port infrastructure the £160 million committed to the Floating Offshore Wind Manufacturing Scheme falls woefully short of what we need.

"We need meaningful investment and we need it now.

"The recent Floating Offshore Wind Taskforce report, supported by Scottish Renewables, recommended that £4 billion is needed to develop ports as soon as possible across the UK and is critical to unlocking the economic and environmental potential of our offshore renewable energy resources.

"The 14 floating wind projects announced as part of the ScotWind Leasing round mean Scotland has the most seabed dedicated to develop commercial floating wind anywhere in the world. However, more than three Scottish ports urgently need to be transformed into new industrial hubs to ensure we have the necessary supply chain and manufacturing bases required for mass floating wind deployment by the end of this decade.

"The UK Government needs to significantly increase its investment in our ports to ensure we can meet our net-zero targets and deliver the energy security needed for Scotland's economy and local communities to benefit from the fresh economic investment which a home-grown clean energy supply brings."
Alongside Scottish Renewables, the Floating Offshore Wind Taskforce includes the UK, Scottish and Welsh Governments, the Northern Ireland Executive, major offshore wind and port developers, the Crown Estate, Crown Estate Scotland, RenewableUK, the Offshore Renewable Energy Catapult and other key stakeholders.
More information on 'Powering up Britain is available from the UK Government.