The growing demand for solar PV in Scotland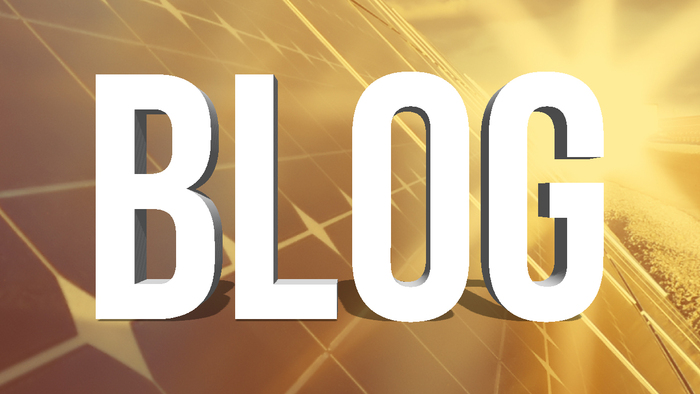 There has been a huge demand for solar photovoltaics, both domestically and commercially, for several years now, since even before the current global energy crisis. As energy bills increase, it makes even more economic sense to install solar panels. The payback period for a domestic rooftop system can be as low as 12 months compared to many times that when electricity prices were lower.
But even with a thriving range of companies installing rooftop projects, many solar firms in Scotland are struggling to meet demand as they handle up to four times as many enquiries as they did before the energy crisis. With increased costs throughout their supply chain, these firms are facing unprecedented challenges, with a significant skills gap. They need employees with a wide range of skills and experience, from surveyors and planners to operation and maintenance specialists.
It is no surprise that solar PV is proving so popular with homeowners and businesses and, with the right support, the Scottish solar industry will bring substantial economic and employment opportunities across the country.
Solar technologies currently account for 410MW of our electricity generation capacity in Scotland, enough to power around 90,000 homes. A recent UK Government report showed solar is the renewable energy technology most backed by the British public, with 87 per cent supporting or strongly supporting its development.
There is the potential in Scotland for 11GW of roof-mounted solar PV to be installed across the country which would provide nearly a third of Scotland's current electricity needs.
A typical domestic rooftop 4kWp solar PV system in Scotland can generate about 3,400kWh of electricity a year, similar to the amount of electricity used by the average family house and the same amount of electricity as it takes to turn the Falkirk Wheel 2,200 times. A system like this will save approximately 1.3 tonnes of carbon dioxide every year.
There's a wealth of potential for solar energy in Scotland. The sector currently adds approximately £62 million of gross value added to the economy and supports 2,390 jobs, while more than 56,000 households already have PV systems installed – but it could and should be so much more. As demand grows, Solar Energy Scotland has estimated the industry could employ up to 15,000 people by 2030.
However, there are still too many barriers to the deployment of solar in Scotland. The Scottish Government currently has no targets in place for solar power. The renewable energy industry recommends a target of at least 4GW of PV capacity by 2030, with the ambition to increase this to 6GW. We need a clear pathway which sets out the key steps towards this level of deployment.
As the cost of PV continues to plummet, costs are predicted to drop even further and are expected to be a third lower in 2040 than they are now. However, current prices are still too high for many homeowners, with installation costs ranging from £5,000 to £10,000.
Solar relies on sunlight to generate electricity and therefore has a reduction in generation capacity during the winter, when electricity demand is at its highest. This highlights the importance of mixed sustainable energy generation and the urgent commitment needed for investing in energy storage to maximise usage throughout the year.
Combining storage with wind and solar presents a valuable solution for the energy system as a whole and has the potential for demand to be managed locally. Solar and wind can work so well together that better grid stability and energy security can be achieved by combining both to more effectively utilise the grid connection. This is perfectly illustrated by ice cream firm Mackie's of Scotland, which added a 1.8MW solar array to complement its wind turbines. Often when the wind is blowing the sun isn't shining, and vice versa. A combination is the perfect solution to Scotland's unpredictable weather.
A 2019 study by ETP (formerly Energy Technology Partnership) showed such solutions can enable the network to host more renewable generation capacity and increase total energy export. But solar's true potential has yet to be fully recognised by government, industry or wider society. We could achieve so much more with a clearer systematic and strategic focus.
The Scottish Government should lead a clean-energy revolution by ensuring Scotland's public sector harnesses the full solar energy potential of its buildings by 2030 and should take account of the potential for solar to play a key role in alleviating fuel poverty at relatively low cost.
Because solar isn't just about PV. Solar thermal offers a huge opportunity to provide affordable, renewable heat to households across Scotland, helping to tackle fuel poverty which is a significant problem for one in four households. Building-integrated solar systems, including both thermal and PV, have already taken some families out of fuel poverty.
The Scottish Government last week announced renewable electricity generation in June this year was up 29 per cent on June last year, which was really positive news for our industry. But more than 50 per cent of energy consumed in Scotland is used to heat and cool buildings so there is an urgency now to make progress on renewable heating.
Forthcoming policy for new homes to be built with low-carbon heating and plans to move off the gas grid open up a huge opportunity for solar thermal on a domestic scale. A gradual shift in policy focus to heat and the decline of cheap gas will create huge opportunities for increased solar thermal deployment.
The transformation of how we power our society is set to accelerate throughout this decade and solar energy, both PV and thermal, will play a key role in supporting the Scottish Government in delivering its net-zero targets whilst helping to tackle fuel poverty.
Ends
This blog first appeared in The Scotsman.