Scottish Renewables celebrates the future of Scotland's wind energy industry with MSPs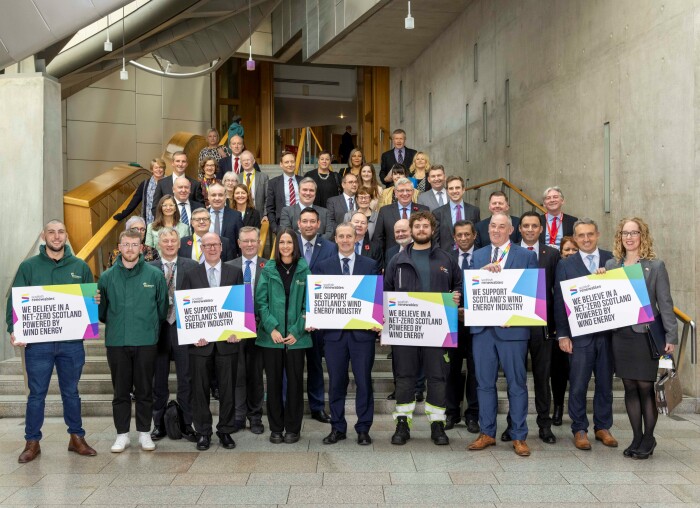 To mark Wind Energy Week 2022, Scottish Renewables joined MSPs at the Scottish Parliament to celebrate the incredible success story of Scotland's wind energy with the apprentices and young professionals who are shaping the future of the industry.
Scottish Renewables, the voice of Scotland's renewable energy industry, was invited to the Scottish Parliament by Paul McLennan, MSP for East Lothian, and were joined by apprentices and young professionals who have recently launched their careers in this thriving sector.
Every year Wind Energy Week champions wind power, a hugely vital renewable energy source, that is Scotland's main source of renewable electricity supporting 16,850 full time equivalent jobs and an economic output of more than £3.5 billion.
Ben Walker, Head of Public Affairs and Campaigns at Scottish Renewables, said:
"Scotland is a world leader in wind energy and with 10.6MW of capacity already installed it is well on its way to delivering ambitious targets of 11GW offshore and 12GW onshore wind by 2030.

"It was excellent to see so many MSPs take time out of their busy schedules to celebrate Wind Energy Week with us and show their support for Scotland's wind energy industry.

"The young professionals and apprentices who visited the Scottish Parliament today are the future of the renewables sector and will play a vital role in supporting Scotland to achieve net-zero."
Ends
Notes:
Images from the photocall are available to use free in connection with this news release. They can be downloaded here.