How Scottish whisky's fuelling the energy transition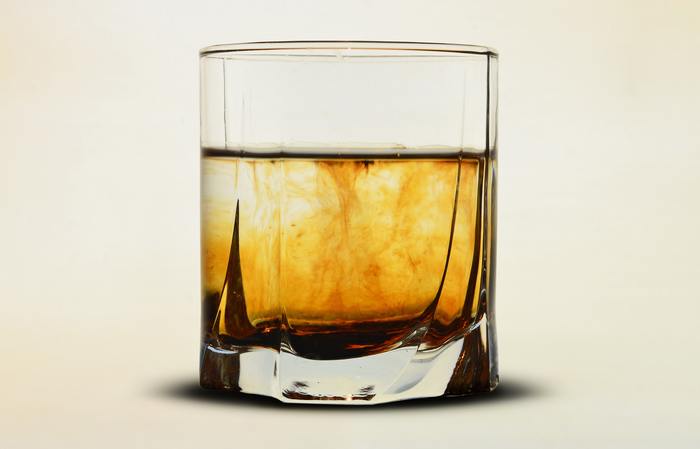 Following the announcement of the state-of-the-art Green Hydrogen Hub in the Cromarty Firth and ahead of Scottish Renewables' upcoming seminar - Beyond Feasibility: Capturing the Energy Transition's Hydrogen Opportunity - two Scottish whisky distillers involved tell us why they are working to decarbonise their production operations and what it means for the Scottish supply chain.
From installing electrical charging points at distillery visitor centres and exploring innovative sustainable packaging to utilising heat reclamation and rainwater collection practices, whisky businesses are going green.
Now, taking it one step further, these long-established Scottish organisations are coming together to enable large-scale green energy projects.
The North of Scotland Hydrogen Programme (NOSH), which aims to produce, store and distribute hydrogen across the globe, shows how important it is to work together to make green energy projects happen. Alongside the Port of Cromarty Firth, ScottishPower and Pale Blue Dot, three key distillers are collaborating to privately fund the feasibility study of the project:
Producing whisky requires vast amounts of heat.
Green hydrogen, produced from renewable electricity, can be used as a substitute for fossil fuel and provides the opportunity to decarbonise the distilling process.
Emma Harrick, Scottish Renewables' Energy Transition and Supply Chain Manager, says industry collaboration is key to deploying the projects Scotland needs to reach its climate change targets:
"We are at a crucial turning point on the decarbonisation journey, and the energy transition is very much underway.

"With all eyes on Scotland as the host of COP26 in November it's vital that our key business sectors commit to doing more to help meet our climate targets. It's great to see industries like whisky taking ownership of reducing their environmental impact, maximising local economic benefits and acknowledging that their leadership on the road to net-zero is crucial."
Peter Nelson, Operations Director for Glenmorangie, says the company became involved in the NOSH project as part of its wider decarbonisation efforts:
"Distilleries have been part of the landscape of Scotland for over 200 years so, by nature, we take a long-term view.

"It takes many years of careful maturation to make the products we love. Our malt whisky brands have a rooted connection to the locations they are produced in, and we care deeply about the communities and environment of these remote locations. Glenmorangie want to be making whisky at our distilleries for the next 200 years and sustainability is an inherent part of that.

"The North of Scotland Hydrogen Programme came from an ongoing dialogue with the Port of Cromarty Firth. The Port is a significant local resource, attracting skills and investment through their work in the energy industry, cruise ship sector and through their growth as a support base for offshore wind energy.

"We know harnessing local renewable energy sources is essential to our decarbonisation and these conversations led to the development of the NOSH project.

"Glenmorangie recognises that offshore wind and hydrogen are key components of a sustainable future for the Highlands, and ones which have the potential to support not only distilling but also transport and other industries as well as our local communities.

"NOSH is one of several avenues that we are investigating, including treatment of our water waste stream through an anaerobic digester, fuel switching, and heat recovery and reuse. We also implemented our own gas grid at the distillery which can utilise biomethane and, in the future, hydrogen.

"At our bottling plant in Livingston we are initiating a solar project that will cut our sourced energy by 31%. We sell our whisky worldwide so green distribution and sustainable packaging is also a fundamental focus. In the end, our consumers will be the arbiter of our success and they will increasingly make purchasing decisions based on what is best for the planet."
Another distiller involved in the project is Diageo, whose Teaninich distillery is one of the sites in the Cromarty area set to benefit from the NOSH programme.
The multinational's Technical Project Manager, Jessica Warnock, said:
"Diageo have a number of distilleries in the Cromarty area and a sustainability target of reaching net-zero by 2030, which led us to joining the NOSH project.

"The next step is to understand how we can prepare to utilise hydrogen at our sites. Understanding the impact of the switch to hydrogen, including the storage, combustion, maintenance and cost implications, is imperative.

"In addition to NOSH, Diageo has some exciting 'grain-to-glass' initiatives underway which are pioneering sustainability across our full value chain.

"Diageo's Oban and Royal Lochnagar distilleries both became carbon neutral at the end of 2020 and we have also recently announced a successful pilot project which delivered the lowest carbon footprint glass bottles ever produced for a Scotch whisky brand.

"The collaboration with glass manufacturer Encirc and leading industry research and technology body Glass Futures used waste-based biofuel-powered furnaces to reduce the carbon footprint of the bottle-making process by up to 90%. In addition, our research and development relationships with academia are expanding to address long-term sustainability challenges to future-proof our operations and the communities in which we operate.

"A big part of that comes from the Diageo Sustainable Solutions Programme, through which we're calling upon innovators to share their ideas and solutions for growing brands and businesses sustainably. This co-ordinated approach ensures we make the largest positive impact that we can."
The North of Scotland Hydrogen Programme's feasibility study is due to be completed in June. In addition to distilling, other long-term possible uses of the hydrogen include industry, transport and heat.
Pic: Moussa Idrissi / Pexels