Infrastructure Investment Plan for Scotland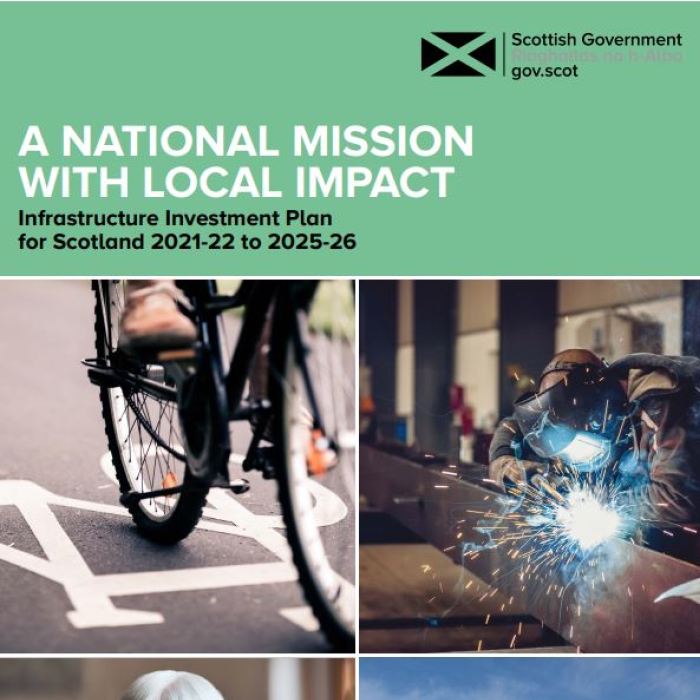 The Scottish Government has today (Feb 4) published its Infrastructure Investment Plan for Scotland 2021-22 to 2025-26.
Responding, Morag Watson, Director of Policy at Scottish Renewables, said:
"We welcome today's announcement which sets out the Scottish Government's vision for infrastructure to support and enable an inclusive net-zero economy.

"With green hydrogen set to play a key role in our future energy system, we welcome the Emerging Energy Technologies Fund and encourage the Government to invest in developing a green hydrogen economy in Scotland and to realise the potential to deliver 310,000 jobs and £25 billion GVA by 2050 as set out in its Hydrogen Assessment Report.

"The heat sector accounts for more than half of the energy used in Scotland, and more than half of its emissions, with currently only 6.5% of our non-electrical heat demand generated from renewable sources. The £1.6 billion funding announced to decarbonise heat in buildings over the next five years will enable the renewables industry to continue to work with Government to deliver clean, affordable heat to Scotland's homes.

"Transport accounts for almost a quarter of Scotland's energy use and the £120 million of investment in the transition to net-zero electric buses will help decarbonise this sector using clean electricity from the country's renewable energy sector which, currently supplies over 90% of Scotland's electricity consumption."
Ends
Notes:​
The Infrastructure Investment Plan for Scotland 2021-22 to 2025-26 can be found on The Scottish Government's website.
Photos of Morag Watson available here.