Scotland's climate emergency - one year in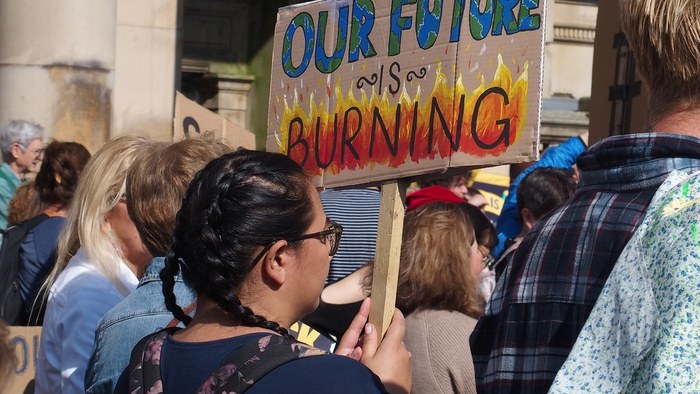 It's human nature to fail to recognise an emergency until its effects are already being felt.
Every fire alarm is a test until we smell smoke.
Scotland's declaration of a climate emergency exactly one year ago today may have felt radical to some.
In fact, Scotland was the first country in the world to take this step.
A month before the announcement of a climate emergency was made, 78% of respondents to a Scottish survey said they were either more concerned about climate change or are as concerned as they were 12 months previously.
And it came, we learned this week, in Europe's warmest year on record.
A year on, as then, it's vital we remember that climate change is having real impacts, right now, here in Scotland.
Scotland's winters are just under one degree warmer than they were in the 1960s.
In 2018 we learned once-permanent snow patches on Braeriach in the Cairngorms had disappeared in summer for the second year running.
Average annual precipitation in the 1980s, 1990s and 2000s was higher than in previous decades. 2015 was the second wettest year since records began in 1910 with annual precipitation 33.3% above the 1961-1990 baseline.
All these changes are affecting the landscapes we love and the animals that live there.
At the end of 2017, the RSPB told how the Scottish crossbill - the only British bird species that is found nowhere else in the world – is at risk of extinction because the climate is now unsuitable. Numbers have also declined among dotterel, whimbrel, common scoter and snow bunting populations.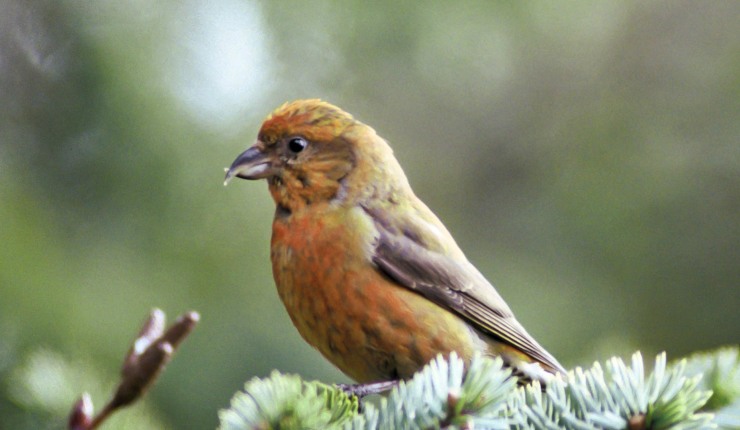 Last autumn, flooding in Aberdeenshire:
"…sent torrents of water pouring down streets, flooding homes and businesses and destroying roads and historic bridges across the region."
Aberdeen councillor Martin Greig, a member the city's public protection committee, said:
"Because of climate change, the local partnership work between public sector organisations needs to be strengthened. The unusual weather conditions that are developing globally are creating greater challenges for us here in our area."
The Scottish Fire and Rescue Service, in its three year strategic plan, warned new resources will be required to tackle increased risk of flooding caused by climate change, as well as of grass fires on parched hillsides:
"The climate has changed over the past decade with most areas experiencing a marked rise in extreme and unpredictable weather conditions. Severe storms, widespread flooding, significant snow fall and major temperature fluctuations have devastating impacts on peoples' lives and livelihoods. Prolonged dry spells are welcomed by many, but they can put Scotland's vast grass and heath moorland at much greater risk of fire.

"Specialist resources will be strategically placed in areas where there is a greater risk of flooding for example, and firefighters will be prepared, fully equipped and ready to support and protect communities, whatever the weather."
Of course climate change has impacts on every industry.
In an article for the Scotch Whisky Association in 2017, Felipe Schrieberg wrote:
"The whisky production process is dependent on a hospitable environment, from the right temperatures to grow barley to favourable weather conditions to avoid delays in distribution. But climate change poses a very real threat to the industry."
From lower barley yields to the effect of rising sea levels on coastal distilleries, the impacts on that most Scottish of sectors were deemed to make it:
"…imperative the industry proceeds with caution, remains aware of the risks of climate change and prepares for any worst-case scenarios that could occur in the future".
One area which has been hit hard is farming, where exposure to the elements makes even small changes significant.
In a report titled "The Economic Impact of Extreme Weather on Scottish Agriculture", ecological consultancy ecosulis found:
"Heavy snow during March 2018 and drought conditions during the summer had a significant impact on Scottish farmers with heavy losses within the livestock sector and poor growing conditions for crops."
The report continues:
"The overall losses to Scottish agriculture are estimated at £161 million, equivalent to 6% of total output in 2017. The biggest impact was on the sheep sector which lost £45 million, followed by wheat (£34 million), beef (£28 million), and barley (£26 million)."
All these examples are just of the impact climate change is having today.
Its impacts in future are likely, without significant changes in the way we all live and work, to be much worse.
Although the declaration of a Climate Emergency was only made by the Scottish Government in 2019, the term has been around for over a decade, having been first used at the Melbourne Climate Emergency Rally in 2009.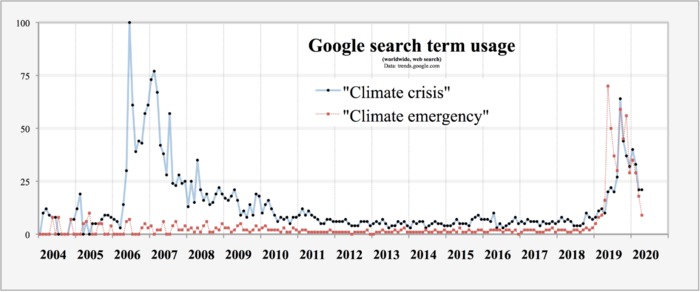 Today, a government these declarations are an acknowledgment that climate change caused by humanity has created an emergency.
If this is not tackled with all the urgency that an emergency situation demands, the climate of our planet will change to such an extent that the pattern of human existence we know today will no longer be possible, many human lives will be lost and up to 50% of species on our planet may become extinct.
Renewable energy technologies like wind turbines, hydro stations, solar panels and more are already reducing the carbon emissions created by energy production.
In fact in 2018, the latest year for which we have figures, renewables displace 11.9 million tonnes of CO2 - the equivalent of taking every vehicle off Scotland's roads.
But while our industry as a large part of the solution, it's still essential that every part of society pulls together to make sure the worst impacts of climate change are avoided not just for Scotland, but for the whole of planet Earth.
Blog by Nick Sharpe, Director of Communications and Strategy
Images by Nick:Wood on Foter.com / CC BY-NC-SA - Dave Menke - Google