Energy transition event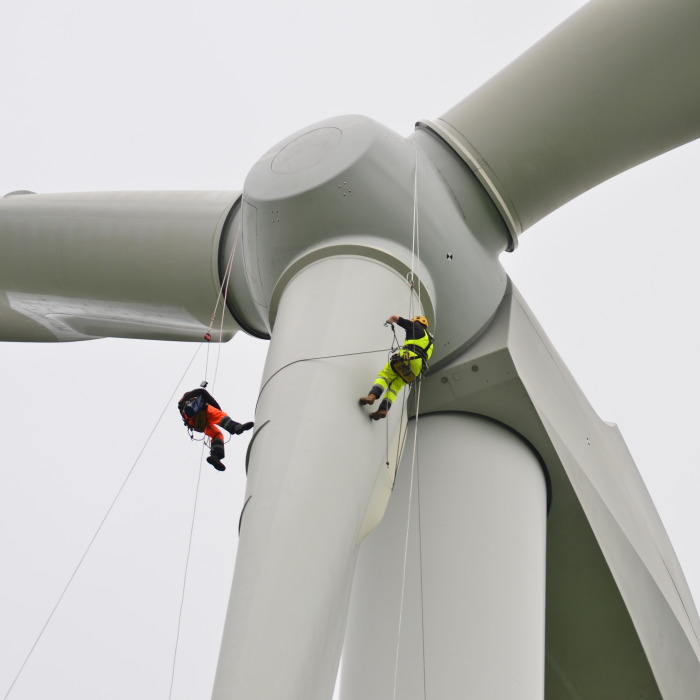 "We agree on more than we disagree on", said Scottish Renewables Claire Mack at the start of a joint Scottish Parliament cross-party group event on the energy transition yesterday.
As the world moves towards a low-carbon future and ponders the future of its fossil fuel industries, Scottish Renewables and Oil & Gas UK brought together voices from both sides to discuss the implications of the huge changes in our energy system.
A packed room heard from companies across both organisations' memberships – as well as SR's Claire and Matt Abrahams, Oil & Gas UK's Supply Chain and HSE Director.
He told how:
"Our goal is to embrace the energy transition. We are moving from the energy industry of oil to a greater energy industry at large."
Opening the discussion, Alan MacLeay, Engineering Director at Subsea7, said the company had made a decision a decade ago to move towards renewables, and has invested $500 million to date doing so.
The company was the main installation contractor on the Beatrice Offshore Wind Farm and also installed cables on Equinor's Hywind project, drawing on "a long legacy of professional engineering services".
Martyn Link, Chief Strategy Officer for Wood, echoed those sentiments, telling how 96% of the company's interests in 2014 were in oil and gas – a figure which has fallen to 55% today after a "profound transformation", notably with the acquisition of SgurrEnergy in 2017.
Xodus GroupPrincipal Consultant Scott Hamilton pointed to policy changes at a government level which have held back the necessary deployment of renewable energy, citing the shift from the Renewables Obligation to Contracts for Difference support schemes as a nadir.
Later, SR CEO Claire pointed to low-carbon heat and transport – sectors which together make up more than three-quarters of the energy used in Scotland – as areas with enormous economic potential.
She said:
"Both are at a relatively early stage but both play to Scotland's strengths, in civils and in the manufacture of heat pumps, which we already make in Glasgow and West Lothian.

"In innovative marine energy technologies, too, Scotland excels. We see a future where every wave and tidal energy project in the world has someone with a Scottish accent. That absolutely should happen."
The joint meeting – between the cross-party groups on Renewable Energy and Energy Efficiency and on Oil and Gas – was chaired by Scottish Conservatives' Energy Spokesperson Alex Burnett MSP.
It was attended by others including Lewis Macdonald MSP, Claudia Beamish MSP, Maureen Watt MSP, Tom Mason MSP and Mark Ruskell MSP, as well as 60 others from across the energy industry.
Wrapping up, Aberdeenshire West MSP Alex said: "Clearly there is much more to discuss here and we could easily hold another event on this topic."
With a net-zero target set for 2045, he's right: the energy transition must accelerate and we must all work together to ensure that acceleration delivers for Scotland's economy – without leaving behind its people.