It's time for a Scottish Renewable Energy Festival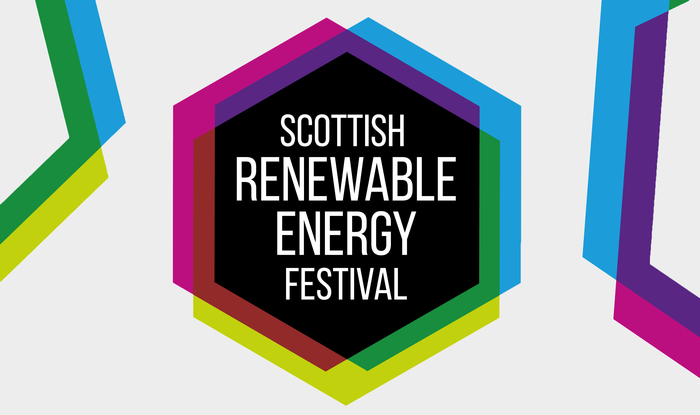 Scotland's energy system has undergone radical transformation over the past decade.
Our country now goes days - and sometimes weeks - without using coal to produce power.
Last year we were able to meet the equivalent of almost 74% of our electricity demand from renewable sources, and that figure is likely to rise into the 2020s.
The next stage is to ramp up the decarbonisation of our heat and transport systems.
Scottish Renewables felt it was time to take stock of Scotland's renewables achievements to date – and start thinking about the bright future in which renewables will play such a crucial role.
The tens of millions of tonnes of carbon displaced.
The tens of thousands of people who have worked, work, and will work in the industry.
The huge number of rural businesses supported by renewables projects.
The Scottish Renewable Energy Festival is THE opportunity to tell the country about Scotland's achievements in transforming our energy sector for the better. The Festival will take place between September 16 and October 1 and will be a chance for those who work in the sector to tell politicians, decision-makers and influencers about their work.
We will be holding events and making publications and announcements of our own, but we want our members to use the Festival as a hook to hang their own events and announcements on.
The Festival will give a Scotland-specific platform through which the renewable energy sector can showcase the businesses who're making change happen, as well as provide an opportunity for Scotland's politicians and media to highlight the hard work our industry does every day.
We want the elements of Scotland's renewables community which have played a pivotal role in making Scotland a renewables world-leader – the businesses, local authorities, government agencies, community groups and charities – to take this opportunity to invite an MP or MSP to see their development, make an announcement about a new project, or hold a roundtable with local politicians and stakeholders to discuss Scotland's renewable future.
Do you have an announcement to make about new projects, new hires or some new research? Make it during the Scottish Renewable Energy Festival.
Have you been thinking of holding an open day at your renewable energy project? Why not do so during the Scottish Renewable Energy Festival - the opportunities are endless.
At Scottish Renewables we're committed to helping those who want to contribute to the Festival, providing advice on public affairs and communications elements of potential events as well as promoting events that fall within the Festival.
Scotland's renewable energy sector has a lot to be proud of.
Let's shout about what we have achieved and the vast potential we know we have during the Scottish Renewable Energy Festival.