Green power boost for Scotland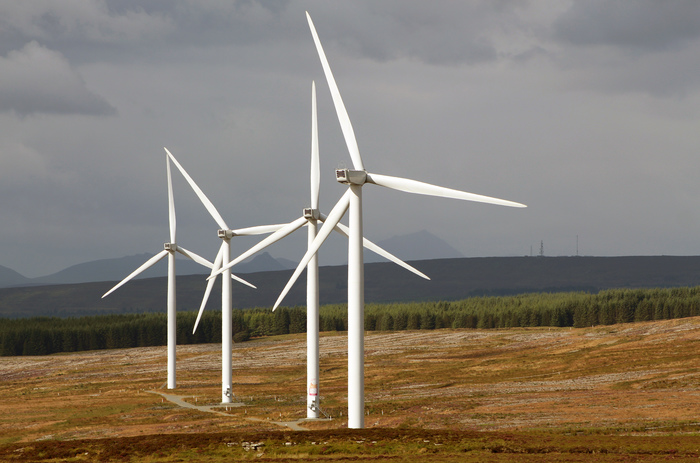 Scotland increased the amount of renewable energy it generated by 6% between 2017 and 2018, new UK Government figures show today (March 28).
The increase was largely driven by the growth of wind power, with offshore wind projects off the country's east coast coming on line last year and continued build-out of low-cost onshore projects.
This output of electricity is the equivalent of powering all households in Scotland for more than two-and-a-half years.
Joe Mitchell, Policy Officer at Scottish Renewables, said:
"This increase means Scotland is now home to exactly a quarter of the UK's renewable electricity capacity, with wind power an increasingly important part of our contribution.

"Renewable energy drives investment and creates jobs, as well as mitigating climate change by reducing the amount of fossil fuels the UK must burn to keep the lights on.

"With the right support from governments in both London and Edinburgh our industry, which already employs 17,700 people in Scotland, can continue to deliver these benefits as the shift to a clean, smart energy system gathers pace."
At the end of 2018, Scotland's capacity was 10.9GW, an increase of 8% (0.8GW) on a year earlier. 88% of this increase was due to additional wind capacity.
Capacity of offshore wind projects more than doubled between 2017 and 2018, while it was also a record year for electricity exports from Scotland, almost doubling from 12,868GWh in 2017 to 24,379GWh in 2018.
In 2018, electricity generation in Scotland increased to 26.7TWh. 2.1TWh of this additional generation was from wind – enough to power 516,000 Scottish homes.
Joe Mitchell continued:
"While renewable electricity continues to do the majority of the heavy lifting in the decarbonisation of our energy system, we're yet to tackle our heat and transport sectors, which make up almost three-quarters of the energy used in Scotland.

"Focus on those areas is crucial if we are to meet our climate targets and we look forward to working with government as we accelerate the shift to green energy which is demonstrated by today's figures."