Bravery, realism and just do it: Scottish Renewables Planning Conference 2023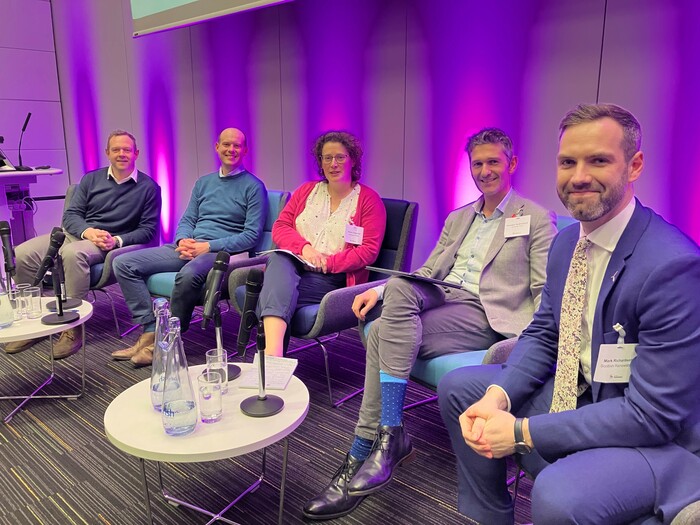 The past few months have been hugely significant for planning policy in Scotland's renewable energy industry.
At Scottish Renewables' sold-out Planning Conference in Glasgow yesterday there was a real buzz about the long-promised Energy Strategy & Just Transition Plan currently out for consultation and the National Planning Framework 4 (NPF4) finally being published.
But the big question on the lips of everyone attending the conference was whether these policies will provide the strategy we need to accelerate the deployment of onshore and offshore wind and allow us to reach our net-zero targets.
It's no secret that net-zero will be impossible without a huge upswing in renewables deployment - 12GW of additional onshore wind, 28GW of ScotWind projects, 4-6GW of solar, greater deployment of pumped storage hydro, low-carbon heat and hydrogen are all urgently needed.
Our guest speakers examined the opportunities and obstacles that lie ahead. They considered the changes needed to enable deployment of more offshore and onshore wind at the pace and scale required to achieve our net-zero targets.
An audience of industry, local and national government, academia, public bodies and community groups were engrossed as leading experts and decision-makers from across industry mapped out the changing policy landscape.
From our NPF4 session, it is clear there are some big concerns on whether we can ensure this new framework isn't all talk and actually deliver the required results.
Across industry there is unease about what can be done if planning authorities don't implement NPF4 the way it has been intended. On the flip side, there is a worry that NPF4 could run the risk of bringing unintended consequences which could slow progress towards net-zero, such as battery storage schemes choking the grid network.
However, the main talking point at this year's conference was that we really need to speed up planning decisions and come up with realistic solutions for the skills shortage currently facing the renewable energy industry.
We need people to manage, plan, consent and build our wind farms - and we need them now.
One of the biggest barriers to the deployment of onshore wind is planning and this is set to be one of the big talking points in September at our Onshore Wind Conference 2023 in Edinburgh.
As Mark Richardson, our Senior Policy Manager for Onshore Wind and Consenting, stated in his closing address to the conference:
"We need bravery, realism - and to just do it".
Ends