New study shows Scotland's rivers could hold the key to a low-carbon future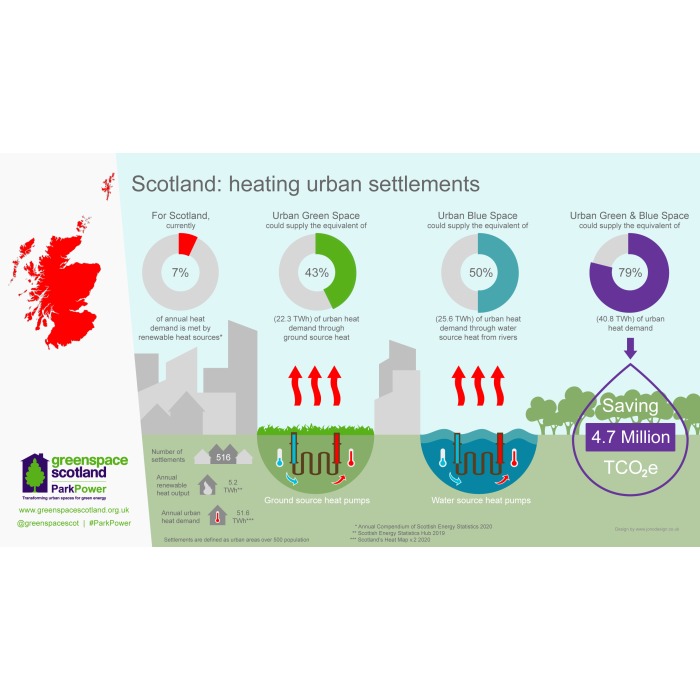 Greenspace Scotland has today (May 20) published a new study, 'Green Heat in Greenspaces', which shows that Scotland's urban rivers and green spaces can act as vital low-carbon heat sources to help achieve its climate targets.
Responding, Helen Melone, Senior Policy Manager at Scottish Renewables, said:
"While it isn't yet mainstream in the UK to think of rivers and green spaces as places which can provide the energy we need to keep warm, other countries are further ahead. If we are to have any chance of meeting our climate change targets, the days of burning fuel to produce heat must largely come to an end.

"This new report shows one of the paths we need to follow if we're to decarbonise heat – a sector which makes up half of the energy we use in Scotland.

"Its findings are important especially in light of the new Heat Networks (Scotland) Act, which was passed earlier this year. Devices like water source heat pumps will be a crucial part of the mix needed to fulfil its, and our, ambitions for heat in Scotland as we move past COP26 toward our net-zero target."
Ends
Notes:​