Hydrogen's place in the energy system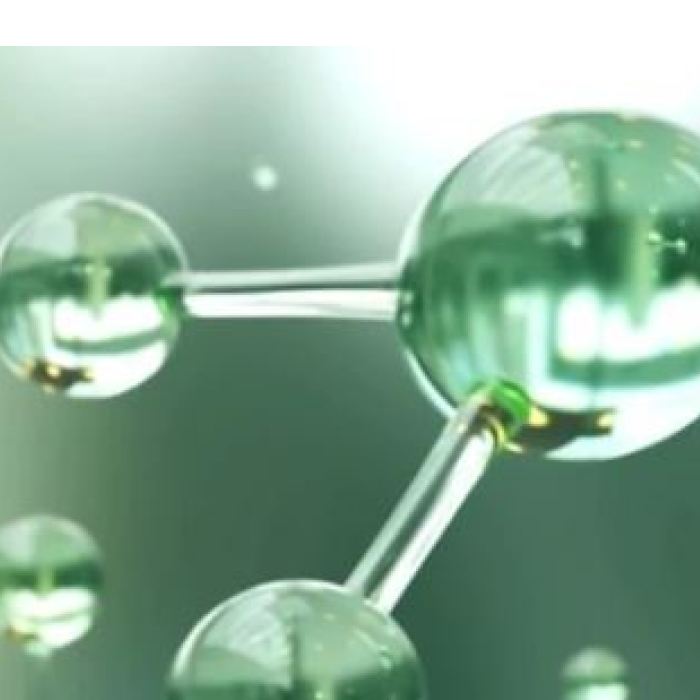 The race is on as we battle against the climate emergency.
Countries across the world are deploying renewable technologies in a bid to reduce carbon emissions, but we know we need to do more, and faster.
Hydrogen, the most abundant element on our planet, is going to be crucial in the next stage of the net-zero journey and Scotland is touted as a potential hydrogen powerhouse.
That's why Scottish Renewables is holding a Hydrogen Seminar, Hydrogen's Place in the Energy System, on December 10.
Leading industry speakers will come together to explore how Scotland can capitalise on the opportunity to develop hydrogen as a mainstream fuel and explore the economic benefits presented by this new market. In this blog we give an overview of what delegates can expect from each seminar session.
Scotland's vast renewable energy resources, together with its skills and expertise in gas engineering and its established supply chain, are key to developing a prominent role for the country in the emerging global green hydrogen market.
Green hydrogen is a zero-carbon technology made using electricity from renewable energy sources vie electrolysation, which splits water into hydrogen and oxygen. The by-products of this are water and oxygen - meaning zero carbon emissions.
National Grid ESO estimates that by 2050 the UK will require 591TWh of hydrogen, up from just 1TWh today.
The Scottish Government is expected to publish its Hydrogen Policy Statement and Action Plan later this year and the seminar will hear from Stuart McKay, its Head of Hydrogen, on plans and ambitions for the technology.
Hydrogen will play a crucial role in alleviating grid constraints as more renewable energy technology comes online. It provides additional energy storage when demand is low in summer months, and a decarbonised form of dispatchable generation to help meet winter heat and electricity demands.
Scotland's abundant offshore wind resource presents a considerable opportunity for the development of green hydrogen technology.
David Wallace, Senior Strategy Manager at the Offshore Renewable Energy Catapult, which recently released a major new report with the Offshore Wind Energy Council, will join the seminar to discuss the synergies between offshore wind and green hydrogen production and the potential benefits this can bring to the country from jobs, economic growth, regional regeneration, as well as delivering the emission reductions needed to meet our net-zero target.
One of the major challenges faced as we work towards net-zero is the decarbonisation of heat and transport. The seminar will look more closely at whether hydrogen is the solution for these hard-to-decarbonise sectors – and what role renewable energy businesses can play in providing it.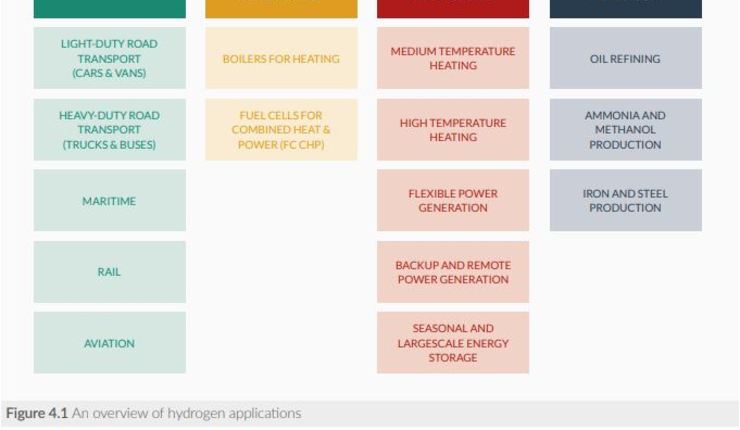 National Grid's Future Energy Scenarios outlines possible demands which hydrogen could be the solution. These include:
Transport where greater ranges, as well as weight and volume considerations, mean that high energy density of fuel is essential (e.g. HGVs and shipping)
Industrial sectors that are difficult to electrify due to a requirement for high grade heat or chemical considerations (e.g. glass, steel, ceramics)
Heating solutions that minimise change to homes or behaviours (e.g. homes unsuitable for heat pumps without significant insulation)
Nigel Holmes, CEO at Scottish Hydrogen and Fuel Cell Association will also join the Seminar to discuss the above topics and more as we consider what's needed to catalyse Scotland's hydrogen revolution.

With a rapidly-decarbonising electricity supply and advances in technology, the promise of heat, storage and transport based on ultra-low-carbon hydrogen is now a reality.
But what does this look like in practice?
Organisations across the country are already innovating and working on hydrogen projects to grasp the opportunities it has to offer.
Delegates will hear from some of these early innovators who will share their experiences from their projects so far.
Adam Frew, Renewable Energy Consultant at Wood, will join the seminar to discuss the potential of combining Scotland's abundant wind energy resources with our unique transport requirements. He'll draw on experience from the SWIFTH2 project, which assessed the feasibility of deploying hydrogen-powered passenger ferries on nine existing ferry routes servicing the Western Isles.
Ahead of the seminar, Adam highlighted a key lesson learned in relation to the vessel drivetrain:
"Greater detail on the energy requirements of a fuel cell electric drivetrain to be used on any replacement passenger ferries would have allowed for more accurate hydrogen equivalent energy demand to be modelled."
The emergence of smart, local energy systems will rely on the use of hydrogen, with Orkney being an early adopter of this technology.
The European Marine Energy Centre is involved in various hydrogen projects across the archipelago, including the Surf 'n' Turf project which harnesses wind and tidal power for hydrogen production, which is then stored and shipped to supply electricity for ferries docked in Kirkwall harbour.
Adele Lidderdale, Hydrogen Projects Manager, will discuss the role of hydrogen in the energy systems of the future and the need to address regulatory constraints at an early stage and explore possible collaborations with other industry experts as one of EMEC's learning points for future projects.
Headline sponsor Ørsted and its partners are currently working on a Front-End Engineering Design study on Gigastack, a six-month project to investigate the delivery of bulk, low-cost, zero-carbon hydrogen. It aims to reduce the cost of hydrogen created through electrolysis and make it a realistic option for the UK's energy system, decarbonising industry where other technologies can't.
The project has highlighted a clear interest from many companies engaged in energy-intensive industries to make low-carbon hydrogen a solution. Rob Duncalf, Head of UK, US & Strategic Projects for Hydrogen, will discuss the key takeaways so far, including the need for a support mechanism to help low-carbon hydrogen projects in their early stages; access to pipeline infrastructure and storage; and regulation and code changes to the electricity grid to prioritise and enable hydrogen production.
Scotland's world-leading knowledge and expertise in renewable energy is a significant opportunity for the country to become the frontrunner in green hydrogen development.
The race against climate change is on and green hydrogen technology will be a crucial piece of the puzzle if we are to meet our net-zero targets and limit the effects of climate change.
We look forward to welcoming our delegates on December 10 to discuss the opportunities and challenges we face as we work towards achieving this.