Destination General Election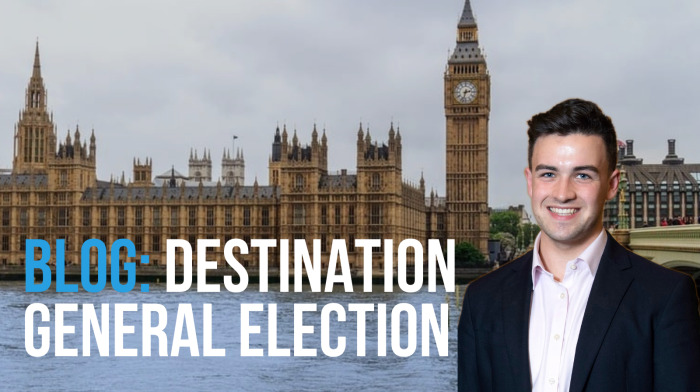 As the dust of conference season settles (with some extra glitter) we can catch our breath and ponder at what comes next.
Making predictions in politics is a risky game, but it is a safe bet that the UK is heading for a General Election next year. While polling day remains unknown, the ink is drying on the battle lines of that ballot.
Unlike the last two General Elections in 2017 and 2019, which sought to secure snap mandates for Brexit negotiations, the next General Election will be an 'all of the above' campaign.
Both Rishi Sunak and Keir Starmer unveiled straplines to their respective party conferences with one word in common: future. That is no coincidence, but a reflection that the next UK Government faces choices of long-term magnitude.
In 2019 the UK had not yet left the EU, the Covid-19 pandemic had not gripped the world and Russia had not launched a full-scale invasion of Ukraine. The impact of these events has been felt across our public services, economy and, crucially, the future of the UK's energy system and journey to net-zero.
While it is regrettable the Prime Minister has cooled some of the UK Government's net-zero ambitions, he is right to recognise that net-zero is a journey on which we must bring people along with us. However, you do not have to go far to find that net-zero is an issue which binds voters together regardless of political persuasion.
Any assessment that net-zero should be forced as a wedge-issue is seriously misguided. That said, industry and politicians must be guarantors for net-zero's high public support. We have a responsibility to make our clean energy transition as smooth, fair and prosperous as possible whilst communicating the cost of inaction (quick read / detailed analysis).
In order to do so, however, we need policy stability and investor confidence.
The Chancellor is right to double-down on the importance of economic stability. However, moving economic stability to actual investment can only be achieved by building confidence. The Autumn Statement next month must be used as an opportunity to incentivise investment and reassert the UK's commitment to green industrial growth.
The Scottish Government has continued to place net-zero front and centre of its mission, with increased ambition and welcome funding boosts for supply chain development. But with delays to Scotland's Energy Strategy we remain in a holding pattern at a time when direction is required.
Meanwhile, Labour has taken big, encouraging strides on policies to drive up business investment, accelerate delivery of net-zero commitments and tackle some of the key blockers to infrastructure delivery and planning. However, they too must flesh out more detail in order to give industry the confidence that they are day-one-ready.
With a number of Scotland and the UK's key climate targets just six years away, the next General Election may well seal their fate. Looking internationally, that is all the more apparent.
While the world came together in Glasgow two years ago for COP26 to negotiate climate action, we are now in a global race where we are going to compete to net-zero. The USA's Inflation Reduction Act and the EU's REPowerEU plan alone offer the impetus the UK must aspire to — and quickly.
The next General Election will not only provide a platform for political parties. It presents an opportunity for Scotland's renewable energy industry to tell every community about our unrivalled offer.
We are the industry that will secure energy supply, unlock economic growth and tackle the climate emergency. We are the industry that will provide warmer homes and reduce consumer bills. We are the industry that will meet our international climate obligations and deliver investment, jobs and social benefit at home.
Scottish Renewables will continue to drive that message on behalf of our growing membership up to, and after, next year's General Election – whatever the result.
Blog by Jack Norquoy, Public Affairs Manager