Scotland needs to deliver detailed plan for Energy and Just Transition now, says industry body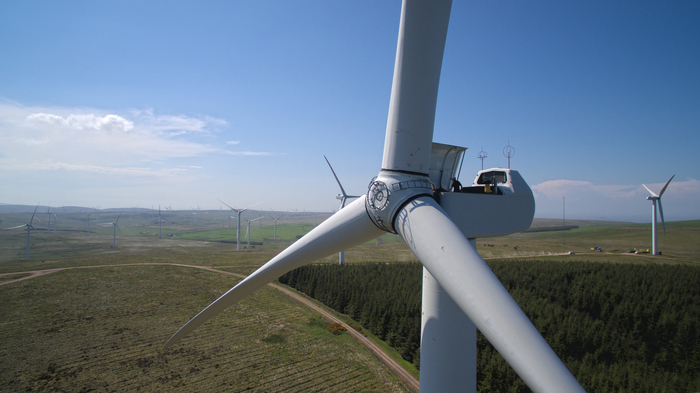 Scotland must deliver its Energy Strategy and Just Transition Plan, including key targets and milestones, in order to fully unleash its clean energy potential, trade body Scottish Renewables has said.
Scottish Renewables has outlined its top priorities for the Scottish Government ahead of the upcoming Programme for Government, set to be announced next week, and expressed concern at the lack of critical detail in the draft proposals for achieving a net-zero energy system.
Having welcoming the draft strategy published earlier this year calling it 'bold, ambitious and potentially transformative', Scottish Renewables is calling for a clear delivery plan to provide much needed certainty for developers and supply chain businesses.
The trade body is also calling on The Scottish Government to ensure the anchor components of net-zero, including our electricity network, ports and heat networks, are consented at pace by a properly resourced planning system, as well as greater cooperation with The UK Government on these issues.
Scotland already has ambitions to deliver a total of 11GW of offshore wind. Onshore, the ambition is for 12GW of new onshore wind by 2030. Industry is also gearing up to deliver increased activity in the marine, solar, low-carbon heat and green hydrogen.
In order to achieve this, Scottish Renewables, which represents more than 330 organisations working in renewable energy, is calling on The Scottish Government to adopt the following eight key priorities for 2023/24.
Publish the Energy Strategy and Just Transition Plan alongside a clear delivery plan with targets and milestones to ensure Scotland reaps the maximum possible benefit from the transition to a net-zero energy system.
Build on the remarkable step forward made with the publication of National Planning Framework 4 by producing a Net-Zero Anchor Plan to ensure that the 'anchor components' of net-zero – including the electricity network, ports and heat networks – can be consented at pace, and that the capacity to do so is established.
Maximise the economic benefits of renewable energy projects by delivering crucial financial support for Scottish ports which are the lynchpin for our offshore renewable ambitions.
Address a key element of the Climate Change Committee's concerns about Scotland's emissions reduction pathway by producing clear indicators for deployment of energy efficiency measures, heat pumps and low-carbon district heating across residential and non-residential buildings.
Deliver a Hydrogen Strategic Infrastructure Plan outlining the development and delivery pathways to fully unlock Scotland's enormous green hydrogen production and export potential.
Work with industry to ensure the Onshore Wind Sector Deal is a success.
Ensure the Marine Directorate is properly resourced to consent ScotWind projects.
Fully commit to coordinate agreements with the UK Government over the unprecedented scale of net-zero infrastructure and in the full spirit required to tackle the climate emergency.
Claire Mack, Chief Executive of Scottish Renewables, said:
"If we are to realise the vast opportunities of projects like ScotWind, as well as ensuring a just transition for our clean energy suppliers, it is essential that a delivery plan for Scotland's Energy Strategy and Just Transition Plan is made clear immediately.

"We welcomed the draft strategy as a key piece of the net-zero puzzle when it was announced earlier this year but time is running out. Without proper direction we risk losing out on the major benefits and investment that a bold, ambitious and transformative energy strategy would bring.

"The renewable energy industry has eight key priorities that need to be at the forefront of Scotland's upcoming Programme for Government. Our priorities are focused on continuing to grow the renewable energy industry, while driving fresh investment in Scotland's communities and building a wellbeing economy which protects our environment and delivers prosperity for current and future generations.

"It is time for The Scottish Government to step up and provide clear direction to the renewables industry on how it plans to deliver Scotland's net-zero ambitions."
Ends
Notes