Green Freeports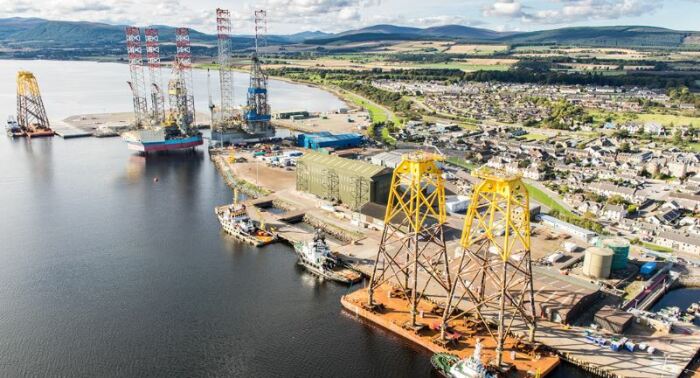 Inverness and Cromarty Firth Green Freeport and Forth Green Freeport have been jointly selected by the Scottish and UK governments to become Scotland's first Green Freeports.
Responding, Scottish Renewables' Head of Energy Transition and Supply Chain Emma Harrick said:
"Scotland's ports are national assets which are essential for the expansion of the country's renewable energy industry, and particularly offshore wind power. We are pleased to hear that the two Green Freeports announced today by the Scottish and UK Governments will have green energy as a focus.

"The Cromarty Firth is a natural home for offshore wind with large areas suitable for the storage of parts and equipment, the capacity for significant expansion and plans to bring renewables manufacturing to the Highlands. The area also has the potential to enable the production, storage and distribution of green hydrogen at scale.

"The Forth region is already home to several offshore wind farms and the Green Freeport sites could act as gateways to those, as well as others which are yet to be developed. A proposed renewables hub at the Port of Leith, as well as an ambitious offshore renewables manufacturing facility at Rosyth, are exciting steps forward and will also benefit as part of the Forth Green Freeport plans.

"Both Green Freeports will help Scotland compete on the international stage as offshore wind develops to become the mainstay of electricity generation in the UK and we look forward to working with all partners to maximise the economic benefits which will be delivered."
On ports which are not part of the Green Freeports programme, Emma continued:
"While today's announcement is welcomed by industry, further development measures will be required for the ports who are not successful in this process.

"We urge The Scottish Government to support all strategic Scottish ports in building essential infrastructure for offshore renewables. This will ensure island and coastal communities across the nation benefit from the fresh economic investment and regeneration opportunities which a home-grown clean energy supply brings."
Ends
Notes: