Young green energy stars revealed in awards shortlist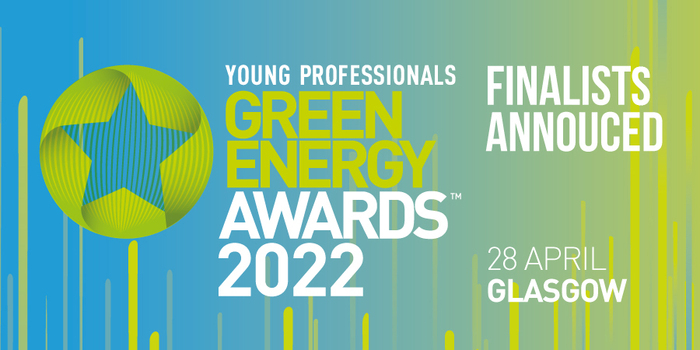 Thirty finalists for the 2022 Young Professionals Green Energy Awards can be revealed today (April 5).
The shortlist, across eight categories, sees a number of entrants who have transitioned to the green energy industry from oil and gas, including Lesley Cartwright, who joined South of Scotland-based Natural Power after being made redundant during the oil and gas sector's downturn while on maternity leave.
The full shortlist can be viewed on Scottish Renewables' website.
Also among the finalists are:
Engineering Programme Manager Carol Sheath, who joined Argyll business Renewable Parts after leaving her role in aerospace. She's now spearheading the improvement and implementation of Renewable Parts' research and development programme to find more sustainable parts for the wind industry.
Marcos Martin Alonso, a Transmission Infrastructure Specialist at Ocean Winds, who is developing ways to cut the amount of cabling needed to connect offshore wind turbines, reducing carbon emissions and cost.
Kate Brown, a Community Liaison Officer at Statkraft UK who has developed new ways of explaining the complexities of pioneering new electricity projects to stakeholders.
Claire Mack, Chief Executive of Scottish Renewables, which organises the Young Professionals Green Energy Awards, told how the finalists "represent the very best in the next generation of our industry".
She continued:
"The people in the shortlist for this year's Young Professionals Green Energy Awards show the passion and determination that exists in this industry.
"Their commitment and drive will be crucial as we seek to expand renewable energy in all its forms to meet our stretching net-zero target.
"This event is one which is particularly close to our hearts at Scottish Renewables and it is always inspiring to see the quality of nominations. As ever, the judges were left with no easy task when deciding between more than 70 entries, and those shortlisted here really do represent the very best in the next generation of our industry."
The full list of categories this year is:
Academic Award, sponsored by ETP
Analyst Award
Culture Change Award, sponsored by Falck Renewables
Engineer Award, sponsored by ESB
Innovator Award, sponsored by Muirhall Energy and WWS Renewables
Personal Improvement Award, sponsored by Skills Development Scotland
Professional Service Award, sponsored by Wave Energy Scotland
Project Development Award, sponsored by Fred. Olsen Renewables
The winners will be announced live on stage at the Young Professionals Green Energy Awards in Glasgow on April 28. For tickets, see Scottish Renewables' website.
Ends